Six destinations and six boats
Marina Estrella Charter offers six special yachts among more than 300 in our portfolio for you to sail this year 2019 with the security to enjoy the sea together with the biggest company of nautical sector in Spain.
Costa Blanca, SPAIN
Costa Blanca is  the Mediterranean coast includes Alicante. Costa Blanca offers sailors impresionan views and coves that have no reasons to envy the Balearic Islands. Take a look at the post we prepared on the Costa Blanca enclaves where we included Cabo San Antonio, Baía de Portixol and Isla de Tabarca among many others to get more info about this incredible part of Mediterranean Coast.
Some of our clients prefer to rent a boat from Denia or Alicante to discover Costa Blanca. Other clients rent boats in Denia to cross to Balearic Islands (Denia to Ibiza distance is 50 nm)
We suggest this Jeanneau Sun Odyssey 519 (2016) with home port in Denia, that accommodates confortably big groups in her five double cabins and convertible dinette in saloon. You can rent this incredible sailing yacht with a proffesional skipper on board or BAREBOAT, but remember that you need to have sailing experience and a valid licence in Spain.
TO SEE other available boats in this zone, click the following buttons according to your preferences:

Catalonian Coast, Spain
In the Catalonian Coast ewe can find four different coasts, different named and with special cultures and maritime wealth.
 Costa Brava, you can enjoy its countless coves and white sand beaches, that alternate with steep cliffs. Highlight its wonderfull towns and delicious gastronomy.
From Costa del Maresme, you can get the best of its long and incredible sand beahes, gorgeous city (the spectacular Barcelona) and smaller fishermen towns.
Costa del Garraf, with its sandy depths, and rich in Poseidonia. Sitges, surrounded by the mountainous natural park of Garraf, is famous for its incredible beaches and its promenade surrounded by mansions.
Finally, Costa Dorada in which we highlight the cities of Salou, Cambrils and the most charming town and fishing tradition San Carlos de la Rápita in the amazing Delta del Ebro, where the largest river in Spain empties into the Mediterranean, offering dreamlike landscapes
| | |
| --- | --- |
| COSTA DORADA | COSTA MARESME – BARCELONA |
| | |
| | |
| --- | --- |
| COSTA GARRAF | COSTA DORADA |
| | |
| --- | --- |
| We suggest for this zones our catamaran Bali 4.1 (2018)  with home port in Barcelona. It´s a catamaran almost new brand with four double cabins and convertible dinette in saloon. | |
If you want to get more info about advantages and disadvantages to rent a catamaran, and types of catamaran depending on the characteristics and comfort, you can read our post: SPECIAL CATAMARANS  
To see other boats in the zone,  chose among the next buttons according to your preferences:
Mallorca, Balearic Islands, Spain
| | |
| --- | --- |
| Mallorca is one of the most beautifull and famous destinations in the Mediterraneo. In its coast we can view incredible and uncountable coves only accesible by sea, infinite beaches and steep cliffs. You will never forget the crystalline waters or the special landscapes of Mallorca. | |
| | |
| --- | --- |
| |  Thanks to its soft weather, and the turquoise waters, Mallorca is one of the most preferred destination among our clients. |
To sail in Mallorca we present the new Sessa Flybridge 54 (2018) that can be rented with skipper or BAREBOAT from Club Náutico El Arenal. This motorboat has three cabins and crew cabin. She´s completelly equipped with air conditioning, water maker and all you will need to live your best sailing experience in Mallorca.
¿Do you want to know for sure what´s the total cost of renting a motorboat or crewed yacht? You can read our article to know all details.  «Yachts Charter: Total Costs and FAQ´s»  
Galicia, North Spain
| | |
| --- | --- |
| | Sailing in Galicia is visiting Cies Islands, the biggest treasure of Ria de Vigo,  with their majestic beaches of fine sand, crystal clear waters and sea depth with a variety of flora and fauna worthy of admiration and visit. |
| | |
| --- | --- |
| | Cies Islands is an archipielago formed by three islands: Monte Agudo, O Faro and San Martiño. The first 2 joined by a long stretch of sand: the beach of Rhodes.  Your visit to Cies will make of your boat rent in Galicia, a magical and unforgetable experience. |
Marina Estrella Charter will help you to organize your visit to Galicia and Cies Islands. We will find your best boat for charter, we will propose the best routes accordning to your preferences and manage with all neccessary permisions to visit and anchor in the islands.
| | |
| --- | --- |
| For this occassion we have selected our Elan Impression 40 (2017). She is an easy and safe handle boat that offers a very nice sailing experience. You can rent this sailing boat with a skipper on board or bareboat. She accommodates up to eight guests. | |
¿Are you thinking about living a different anc charming sailing experience? We present you another way to make the pilgrimage to the Tomb of St. Jame in Santiago de Compostela. You can get THE COMPOSTELA (the accreditation of the pilgrimage to the Tomb of St. Jame) traveling by sea. For more info, visit the web SAIL THE WAY. If you need further info or want to make a reservation, please contact us.
Canary Islands, Spain
| | |
| --- | --- |
| The Canary Islands is the destination for the most intrepid navigators. They have an average temperature of 25 degrees during all year, so it is an appropriate destination for any time of year. | |
| | |
| | |
| --- | --- |
| The article «Discover Canary Islands» offers information about several islandds where Marina Estrella has fleet for charter: Lanzarote, Gran Canaria, Tenerife.Do not think twice and rent a boat in the Canary Islands to enjoy this wonderful archipelago | |
For this beautiful destination, we propose this increcible crewed catamaran for rent in Lanzarote until early May, that is in Balearics from June. The Fountaine Pajot Victoria 67 is chartered in Lanzarote for complete weeks or shorter periods (from four days) with a crew of three included in the price.
Tórtola, British Virgin Islads
| | |
| --- | --- |
| | The best time to sail in the Caribbean is from November to May. From Marina Estrella we offer you Tórtola, the largest island of the British Virgin Islands that has the most beautiful beaches on the planet. From there you can visit the infinity of islands that make up this archipelago. |
| | |
| --- | --- |
| | What awaits you in the Caribbean? Dream beaches, crystal clear water, coral, constant sun and party for all audiences. The visit to The Bath in Virgin Gorda is a must. |
| | |
| --- | --- |
| | In this ocassion we rather offer you a new brand catamaran owners version (with three double cabins). Thisr Lagoon 42 (2018) can be rented with skipper or without skipper and it´s completelly equipped with air conditioning, water maker and last navigation technology. |
In the British Virgin Islands there are endless boats for charter options and highlight all-inclusive offers on crewed yachts.
---
You still dont know our tool QUICK QUOTE?
It´s a really simple and quick form for you to ask for a quotation of any type of boat and destination you need. We will send you our best charter proposals within the next 24 HOURS.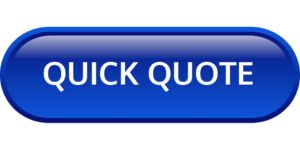 ---
IN ALL DESTINATIONS, SAIL WITH THE GUARANTEE OF MARINA ESTRELLA CHARTER.  SPECIALISTS ON CUSTOME CHARTERS
Share